Staff
I take customer service very seriously. So does my staff. Together, we are committed to providing exceptional customer service to all of our clients.
If you need to schedule an appointment, make changes to your policy, submit a claim or request any other service, please let us know. We will respond promptly.
Bradley A Pile
Marketing Assistant
213-243-7064
Brad is a new addition to Paul's team and will be handling marketing related tasks while providing suport to both Paul and Paula.
Brad was born and raised in Pittsburgh, PA and attended Penn State University.  In his free-time, Brad enjoys golfing, playing soccer, skiing and watching Pittsburgh sports.
Brad is available to speak with clients whether it be to set up an appointment with Paul or to assist with any other quesitons that may arise.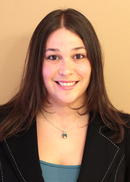 Paula Abramovitz
Associate Financial Representative
213-243-7019
Paula began her career with Northwestern Mutual in 2007 and joined Paul's team in March of 2010.   As an Associate Financial Representative, her role is to manage daily operations and she always strives to provide clients with concierge level service.
Paula was born and raised in Pittsburgh, Pennsylvania and attended the University of Pittsburgh.  She holds a California State Insurance License for Life & Health.  In her free time, Paula enjoys exploring the Los Angeles music scene, attending sporting events, traveling and baking.
Paula prides herself on her ability to provide exemplary customer service.  She is always eager to speak with clients to address any questions or concerns.  Feel free to contact Paula at 213-243-7019 or by email at paula.abramovitz@nmfn.com.