Team Members
Our team of expert professionals is committed to providing the best client service experience. Together, we ensure planning is executed and maintained in an efficient manner. We each bring our own, unique areas of focus and expertise, and work collaboratively on attaining the most successful outcomes.
If you need to schedule an appointment, make changes to your policy, submit a claim or request any other service, please contact any member of our team. We will be glad to help!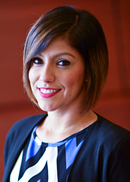 Nicole Hernandez
Nicole began her career with Northwestern Mutual in April of 2014 working on Paul Baboolal's team. She brings more than 17 years of client servicing and contributes professionalism and prompt service to our clients. As Director of Operations, Nicole's role is to manage daily office operations, assist with Insurance applications, underwriting and provide clients exemplary service. Nicole holds her California State Life & Health License. If you have any questions regarding your policies, please feel free to contact Nicole.
Nicole was born and raised in the San Fernando Valley. She enjoys spending time with her family, participating in events with her gym family, community involvement and cooking.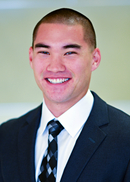 Travis Larsen
Director of Investment Operations and Services
Office 213-243-7170

Travis began his career with Northwestern Mutual in 2014 as an Associate Financial Representative and has grown into his role as Director of Investment Operations. He assists with asset allocation and account management. He also helps design retirement and education plans and assists with portfolio analysis. He holds his California State Life and Health license as well as his Series 6 and 63 license. If you have any questions for Travis, please feel free to reach out to him directly.
Travis was born in Japan and raised in Northern California. He is an avid sports fan and enjoys being active both in the gym and the outdoors.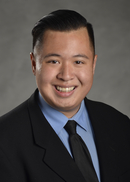 Steven Ninh
Director of Client Relations and Marketing
Steven began with Northwestern Mutual in 2015 as a College Financial Representative and has transitioned to our team as a client relations manager. As Client Relations Manager, Steven makes sure that every one of our clients knows how much they are appreciated and feels connected with us in their planning. He also helps with the financial plan preparation for our clients, and works closely with them to organize and understand their financial affairs. Steven meets with our clients, along with Paul, to understand the goals they have financially to help achieve them. He holds his California State Life and health license, along with his series 6 and 63.
Steven was born and raised in Orange County, California and spends his time watching sports and involved in his community.